Colloidal Silver Uses And Skin Health Issues
For people who don't trust big pharma, and are looking for unbiased content on colloidal silver, long-term sustainable health, free from chronic diseases. I write lifehack and natural health information to keep you free from medication by arming you with actionable tips — keeping you and your family healthy.
The Power Of Colloidal Silver 
Colloidal silver is gaining a powerful reputation in being used for everyday applications: from controlling herpes, coldsores and stopping bacterial-caused food poisoning. Its amazing effects is discussed in this blog where I will share the secrets that I've learnt about this amazing supplement. 
It's so potent and extremely safe because it works to kill pathogens by oxygen starvation by physical attachment to bacteria membranes. It is not known to be toxic when used as a topical application or ingested in safe quantities (nothing I would recommend drinking everyday unless you're on a specific treatment plan)
Why Skin Health and Colloidal Silver Use Is So Important To Me
Besides colloidal silver, my other main interest is in skin health and how colloidal silver can often be used in conjunction with other natural alternatives to better improve your skin.
I grew up dealing with all sorts of skin ailments, from eczema, hives, severe acne and more, which repeatedly crushed my self-esteem and caused a lot of emotional distress. I'm wrote this blog to compile all the information I know about these illnesses first-hand and what I did and what I continue to do to continue to maintain my skin health.
I do go into other health issues, but rarely so, because I am a big believer that your skin, is, after all, the largest single organ in the human body! If it doesn't look healthy, it's a sign of other health issues. So I'm all set to share all that I can with you, so you can really benefit from the investigations and research into these issues.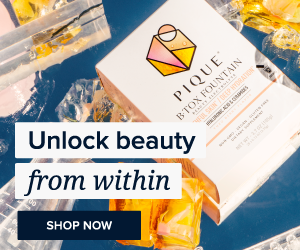 Latest Articles About Colloidal Silver Tricks And Skin Matters